Jeff's 1975 911
Case work in progress. Head stud repairs completed. New offset bushing fitted and back in the correct position. All through bolt washer platforms spot faced and all 8.00mm washer platforms spot faced.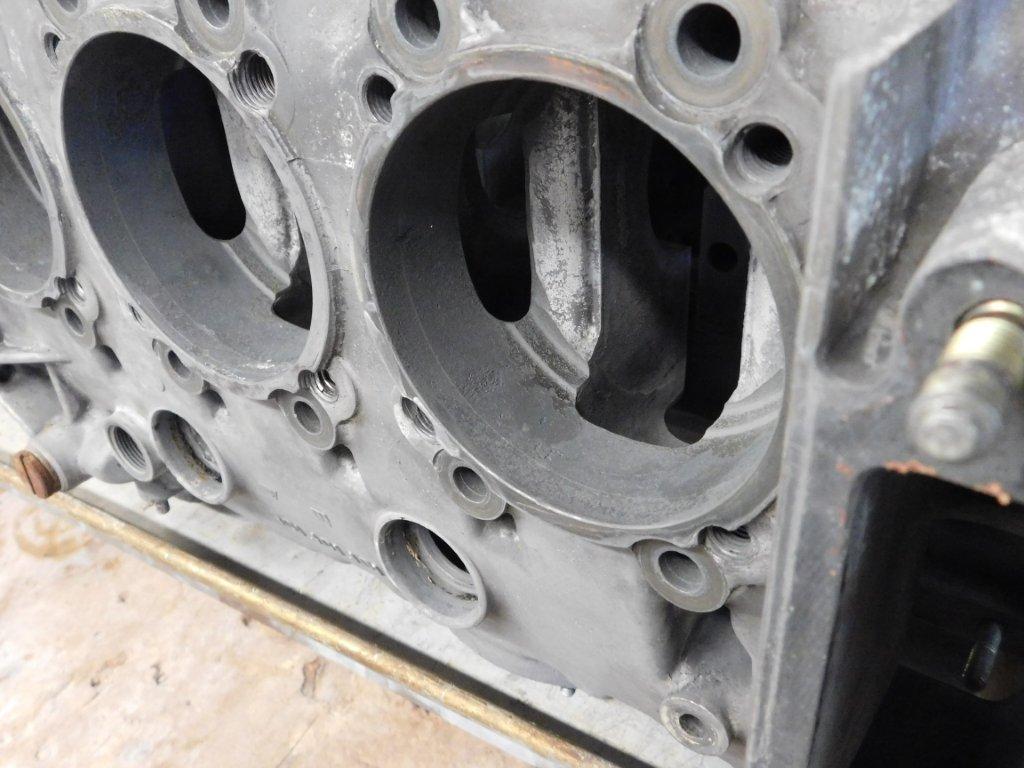 Cylinder head repairs started. Repairing bolt holes with inserts and machining for stepped head washers. These stop head from collapsing inwards when torqued and making sure all tensile is concentrated into stud evenly as possible.
Next will be 2nd spark plug machining, new guides and new seat inserts.
Connecting rods started. Rods cleaned and mag'ed for cracks. Checked for straight. Bolts and pin bushings removed. New pin bushings machined ready for installing. These will use a smaller pin diameter and will be machined offset to increase the rod length. This will help the Intake air efficiency, piston side loading and allow higher RPM limit.
Beams and caps lapped ready for measuring parting line location.
This establishes the parting line is central to the bore. This ensures equal pivot weight distribution CC length accuracy, and upper pin bushing wall thickness held to spec. CC lengths measured before dressing to make sure lengths before cutting.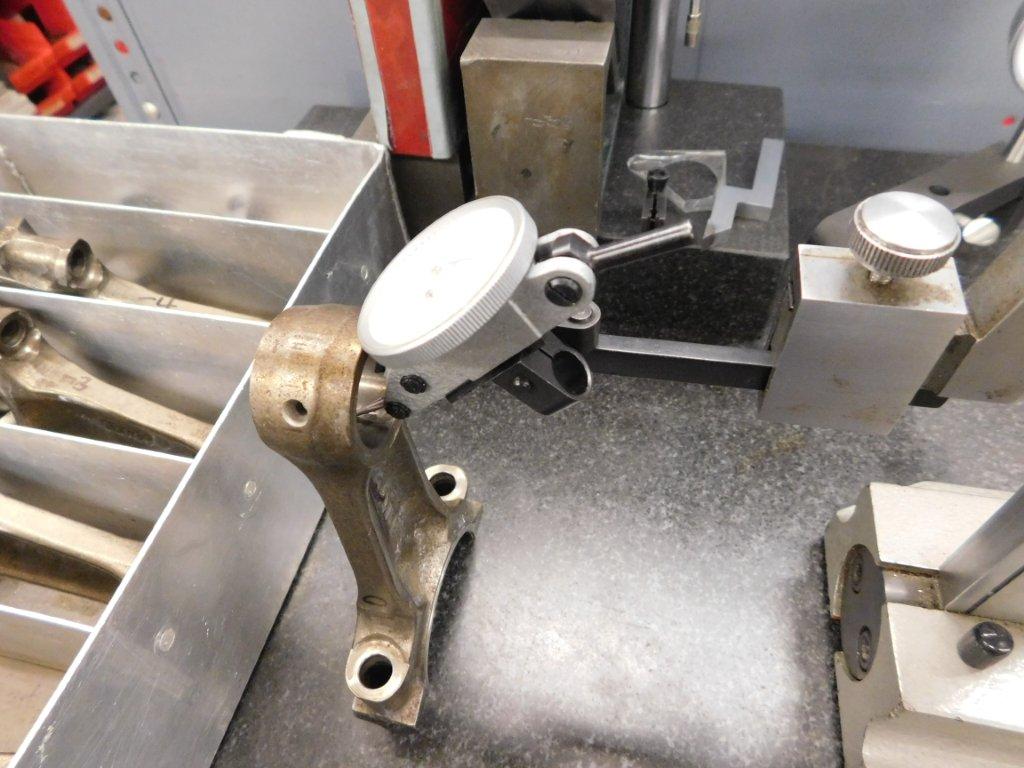 Beams and caps cut.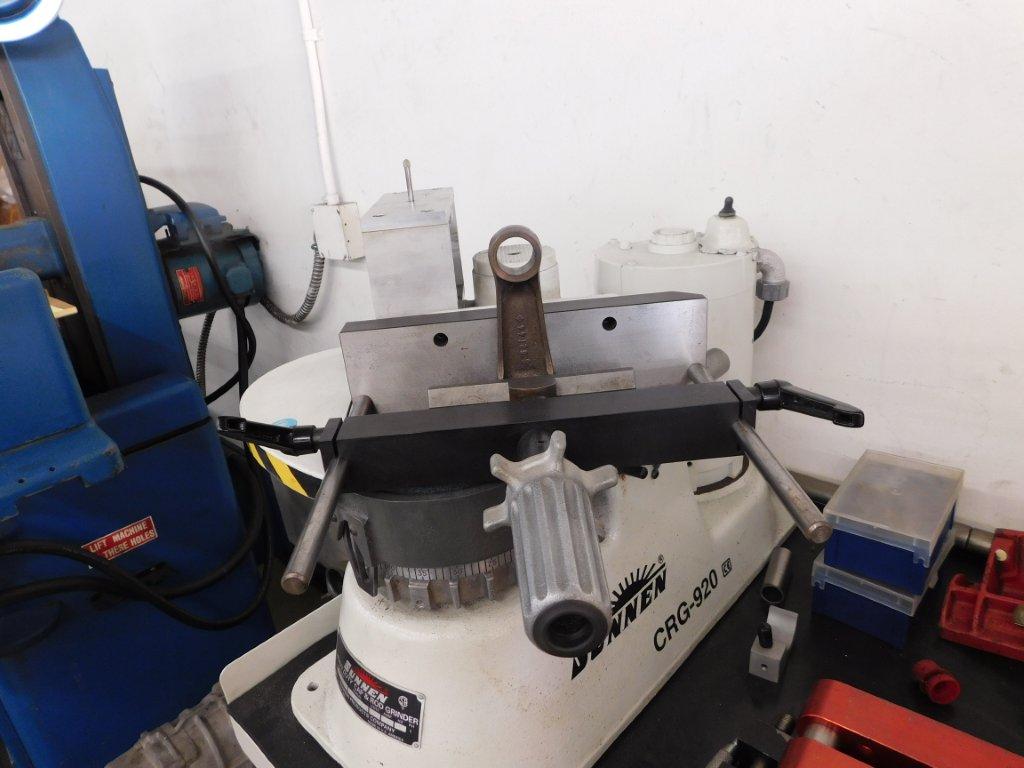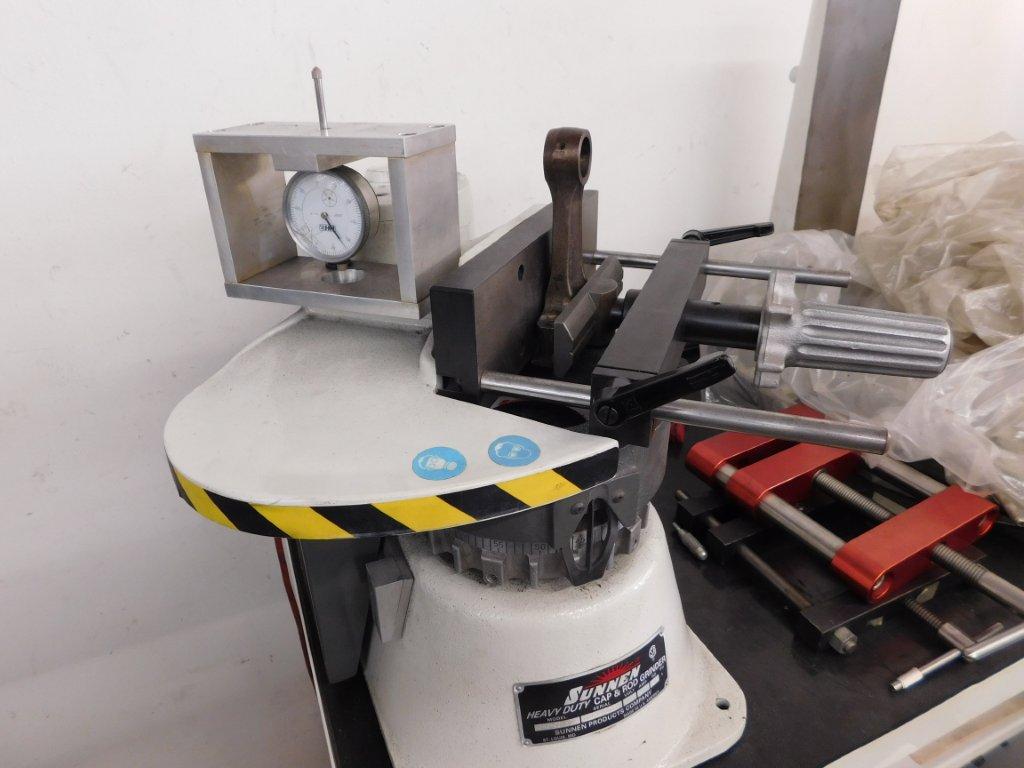 After cutting, all parting lines centered in bores.
All rods and their caps kept together in rod tray ready for new bolts to be fitted, stretched and measured, BE's resized.