Below is a link to the 1975 911 we are working on at the moment.
Performance Developments has had the pleasure of working with many wonderful customers. Currently we are working on a 4.0L Turbo race engine project for our South African client that will race in the South African race series like our PWC series. This engine is a mix of 996 bottom and 997 upper parts. 997 upper parts are selected for their strength over 996 parts. Below are some specific photos of work being done on this project.
Internal polishing of engine case halves to help with oil drainage and to help break oil standoff that stacks up against the case inner walls.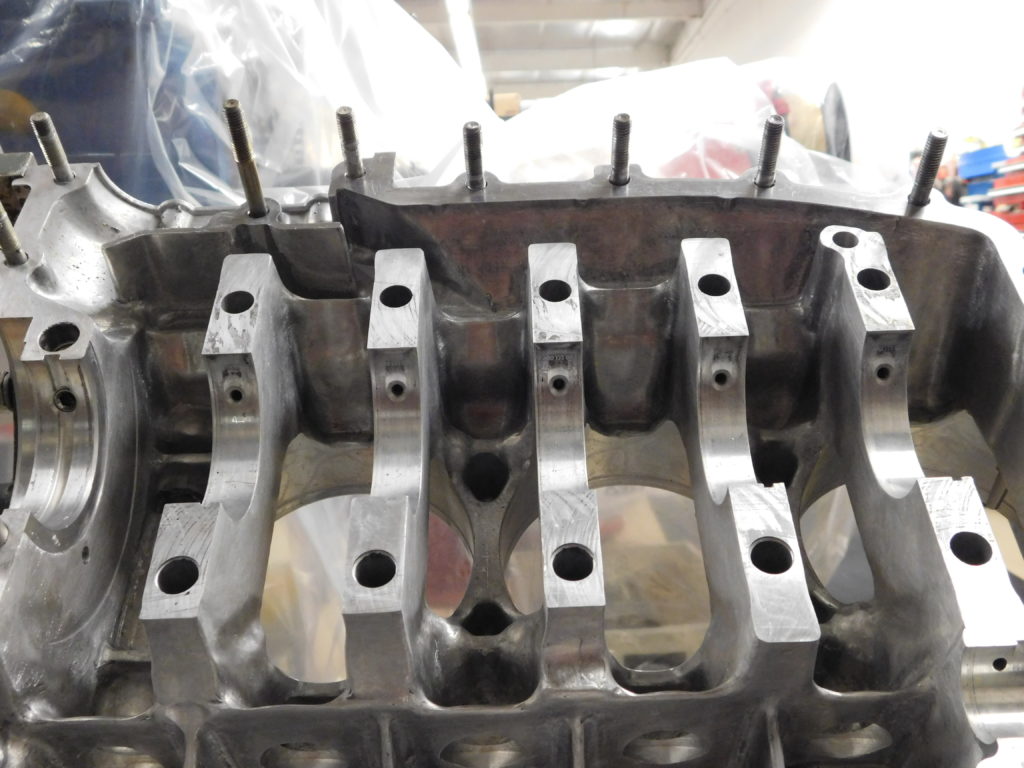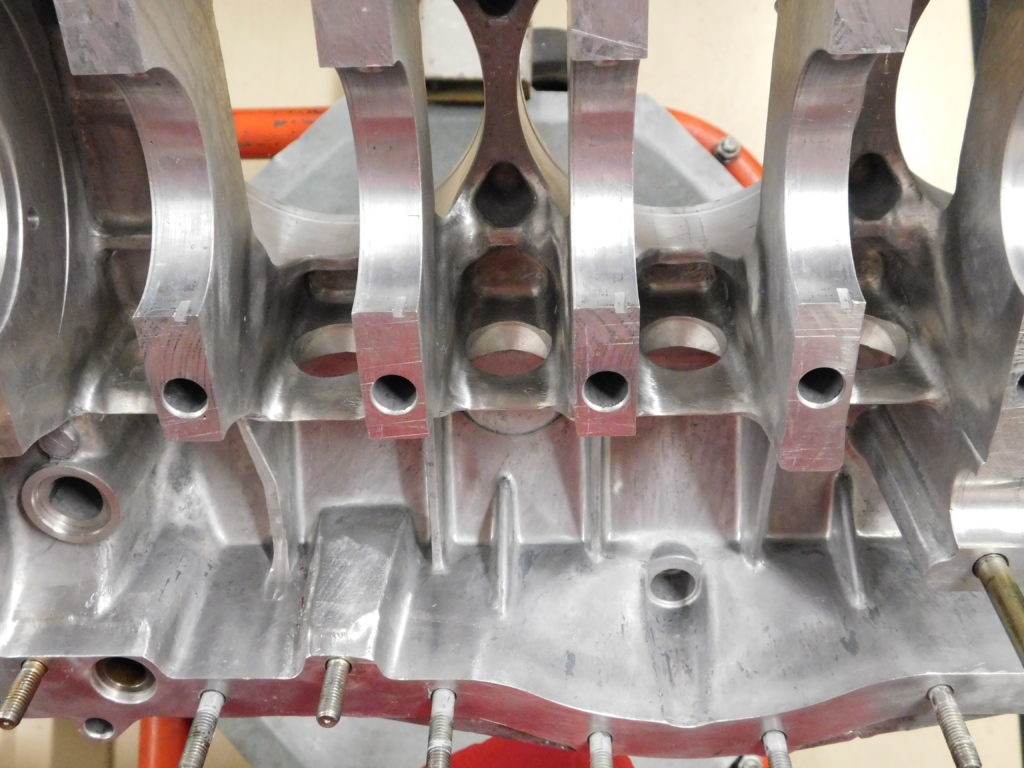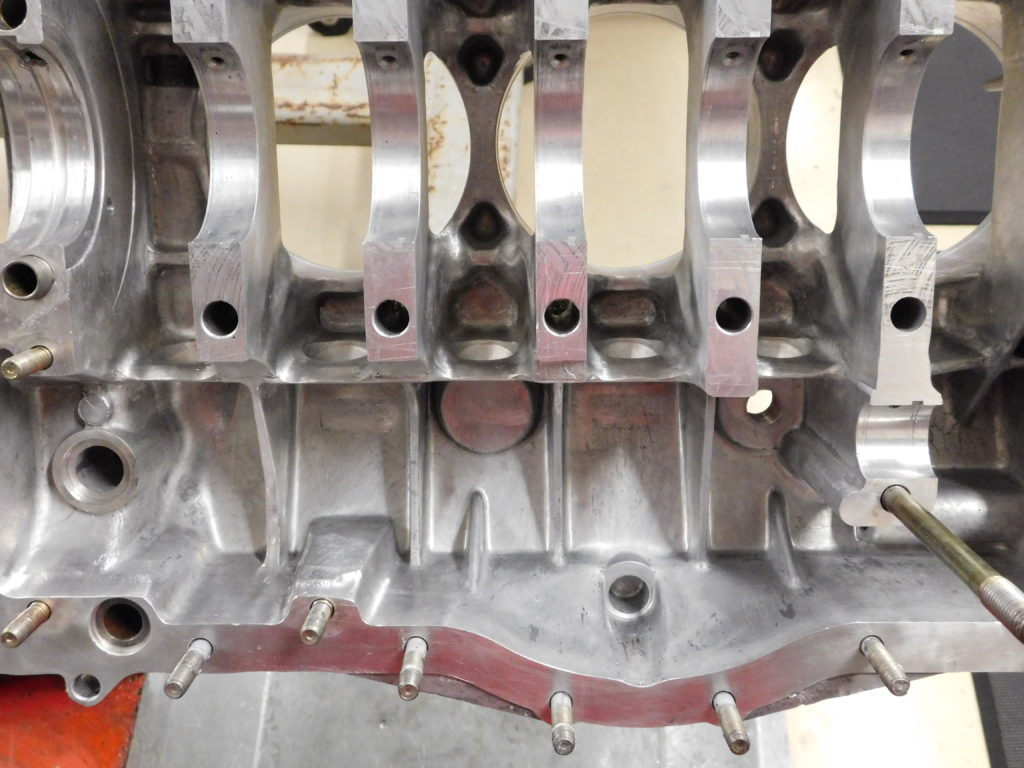 Second piston oiling valves added to each cylinder to help cool the pistons. Under race conditions the control of the piston temperature is critical to help lower the friction and bore distortion.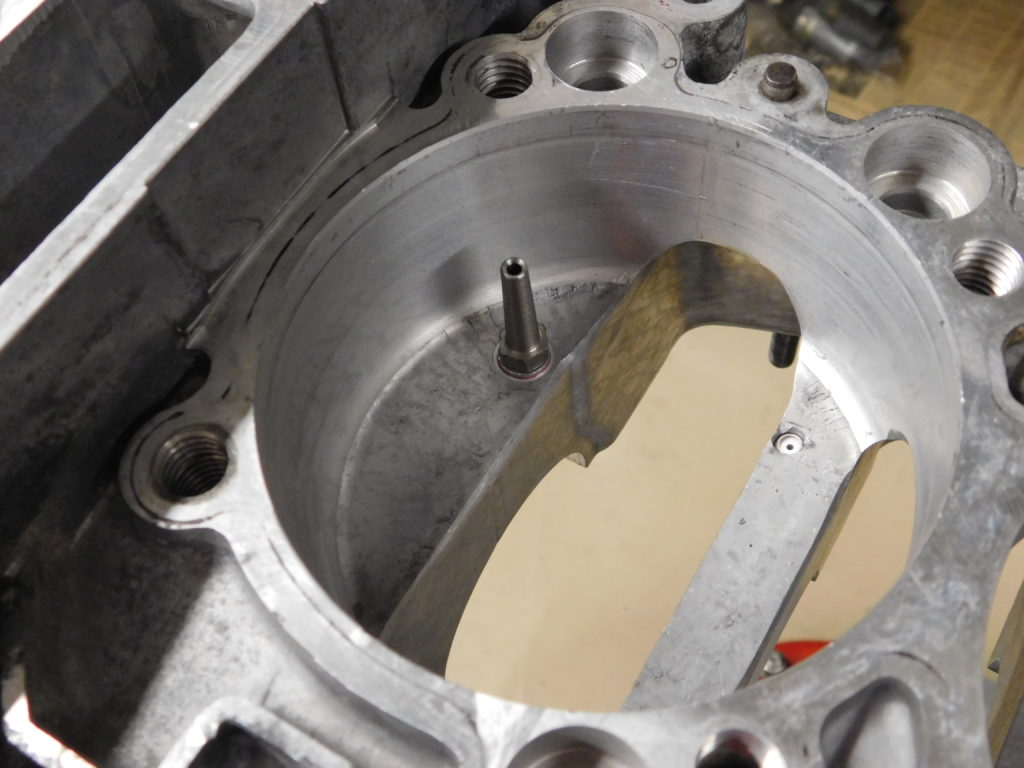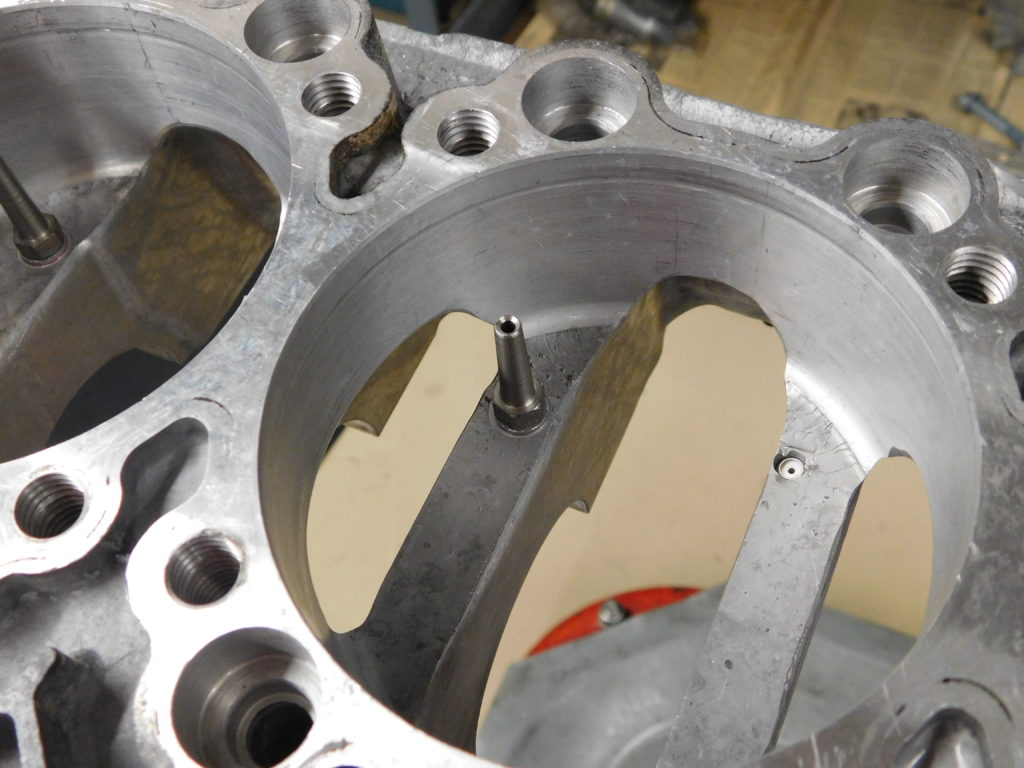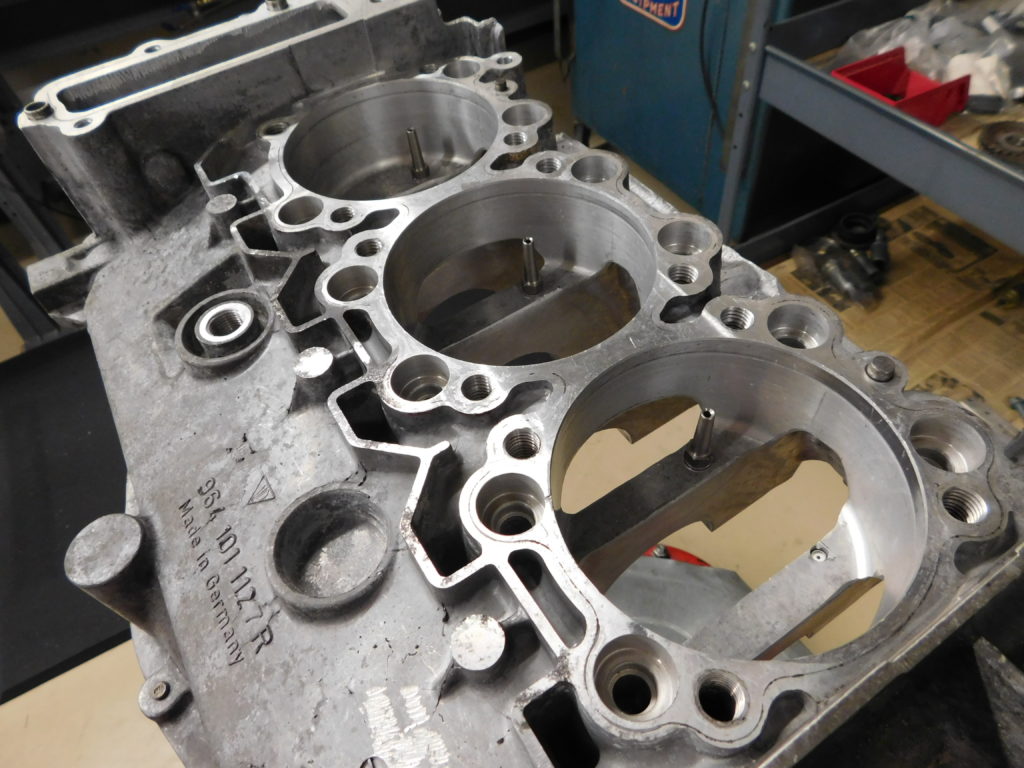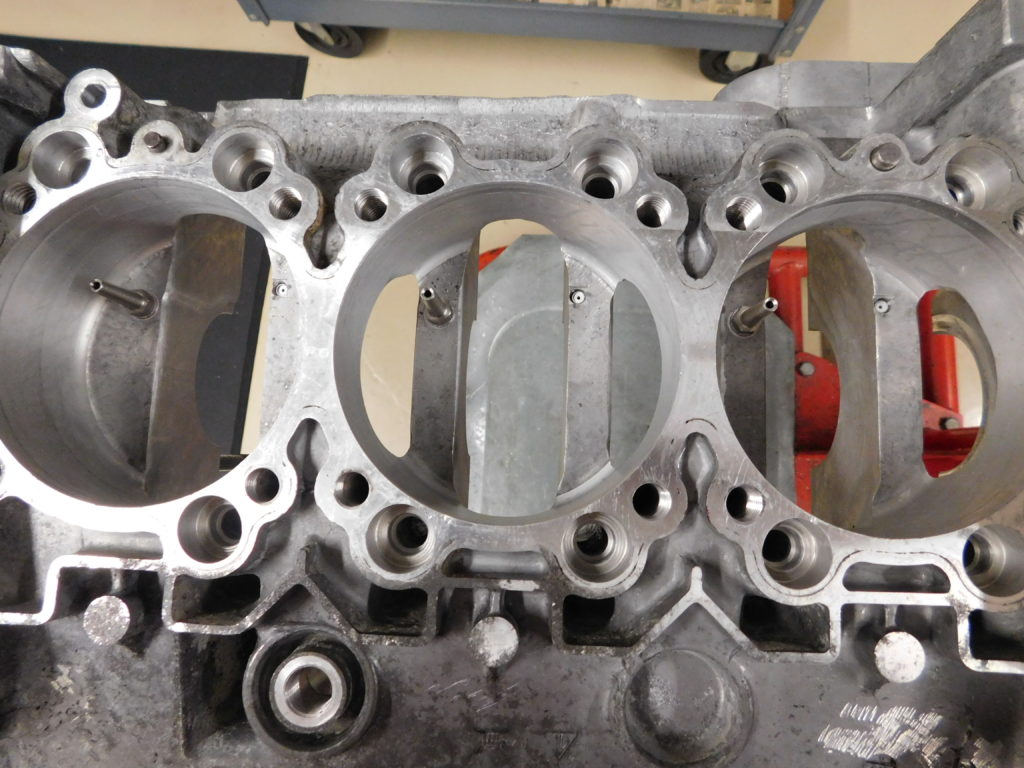 Lightweight crankshaft with direct oiling to rod bearing. Rod bearings used are tri metal bearings and not the factory hard bi metal types. Journal sizes are custom to fit custom connecting rods.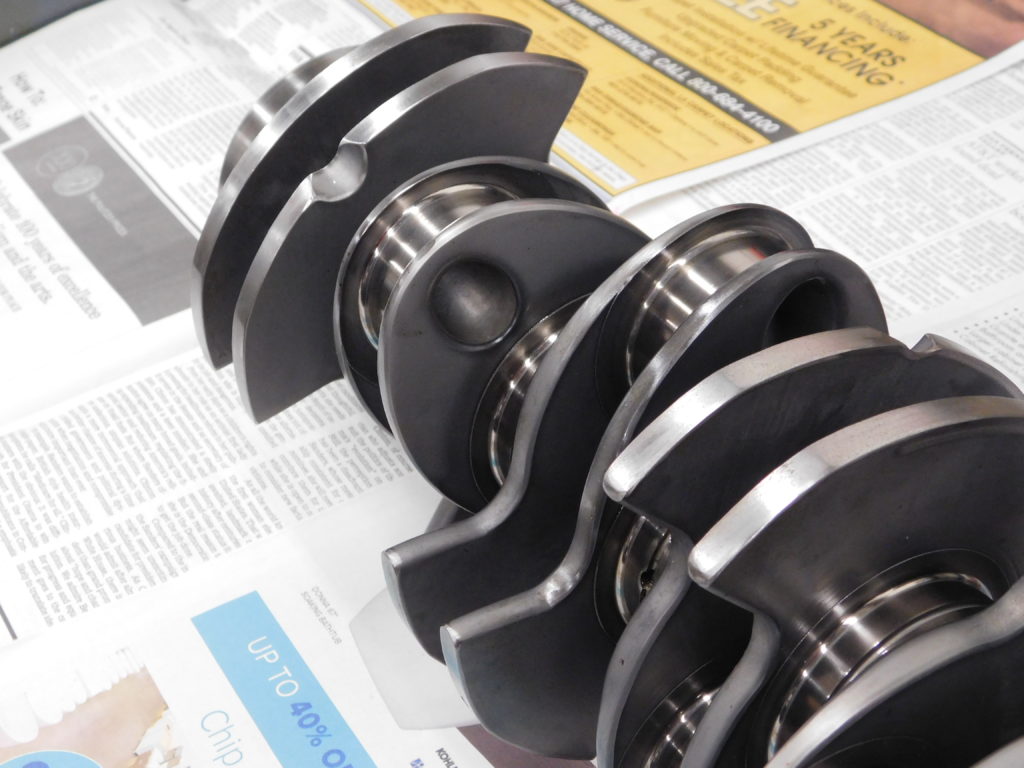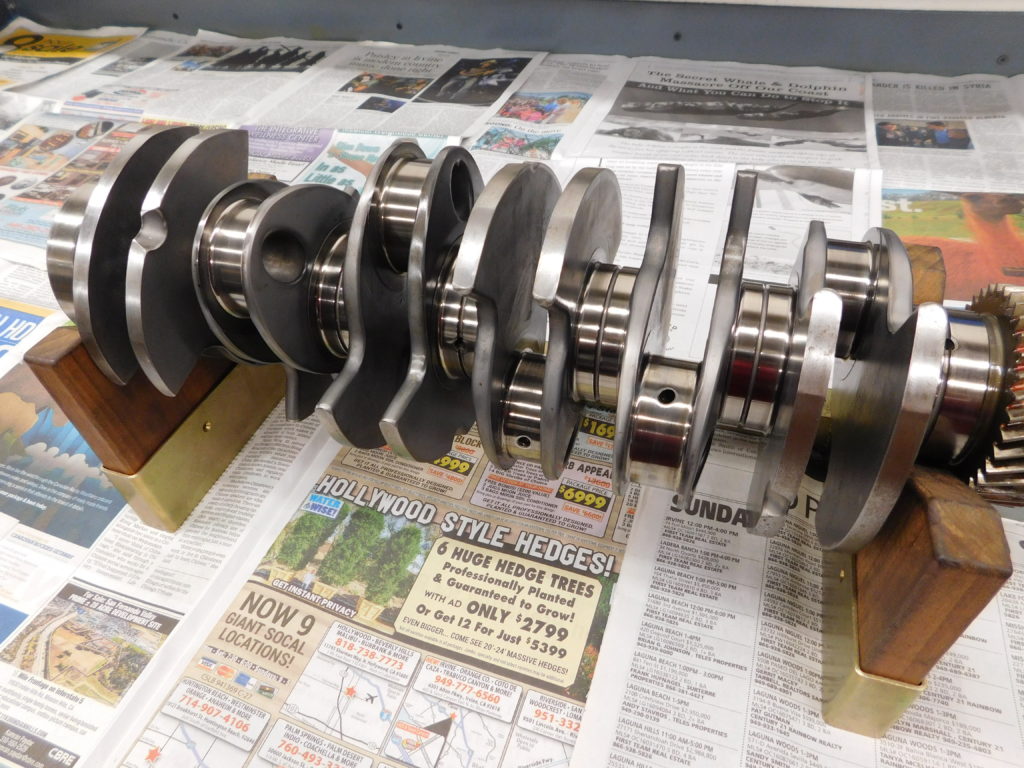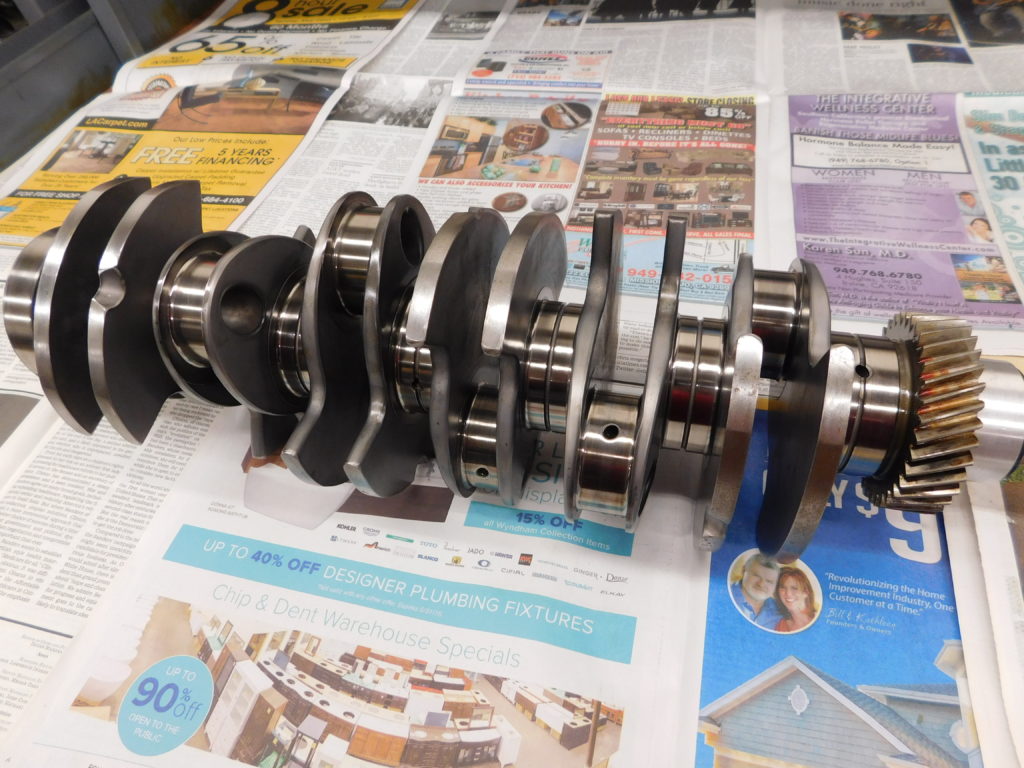 Custom lightweight connecting rods with internal oiling to pin bushing. These rods use a custom tri metal bearing that is best suited for continual race use.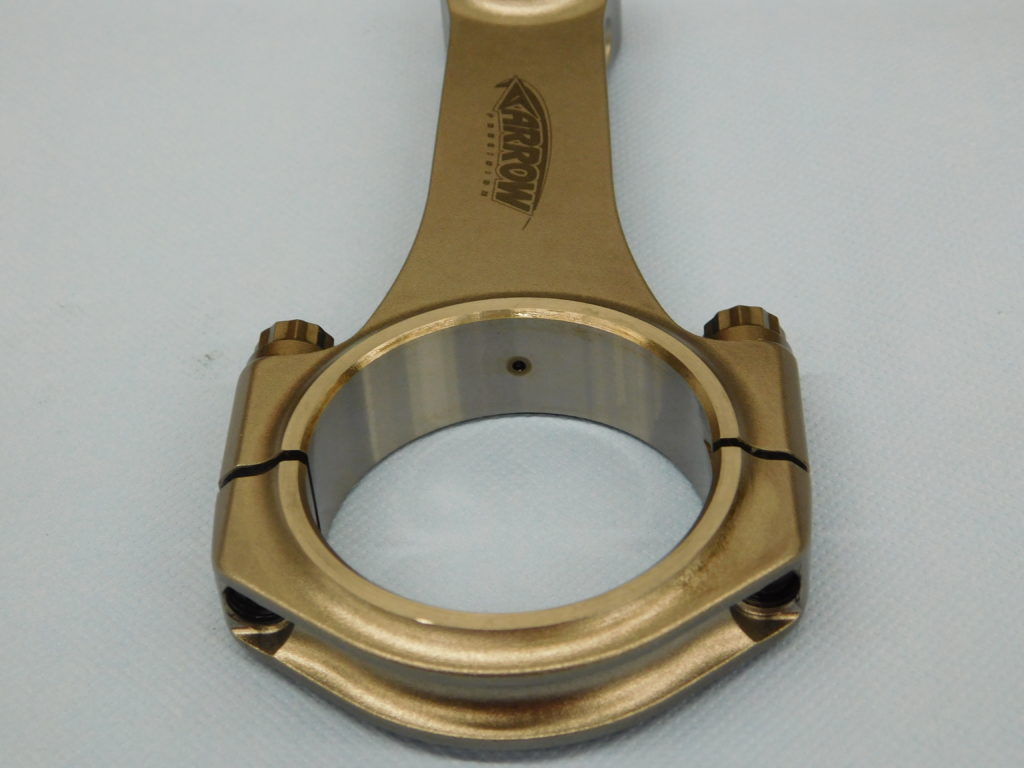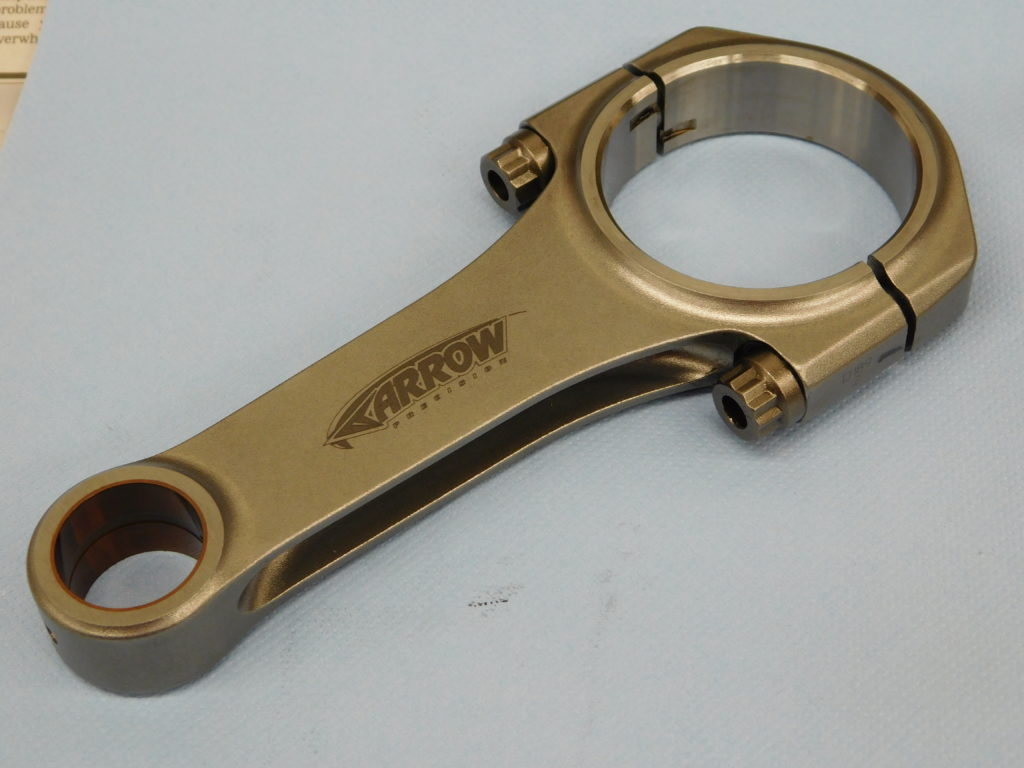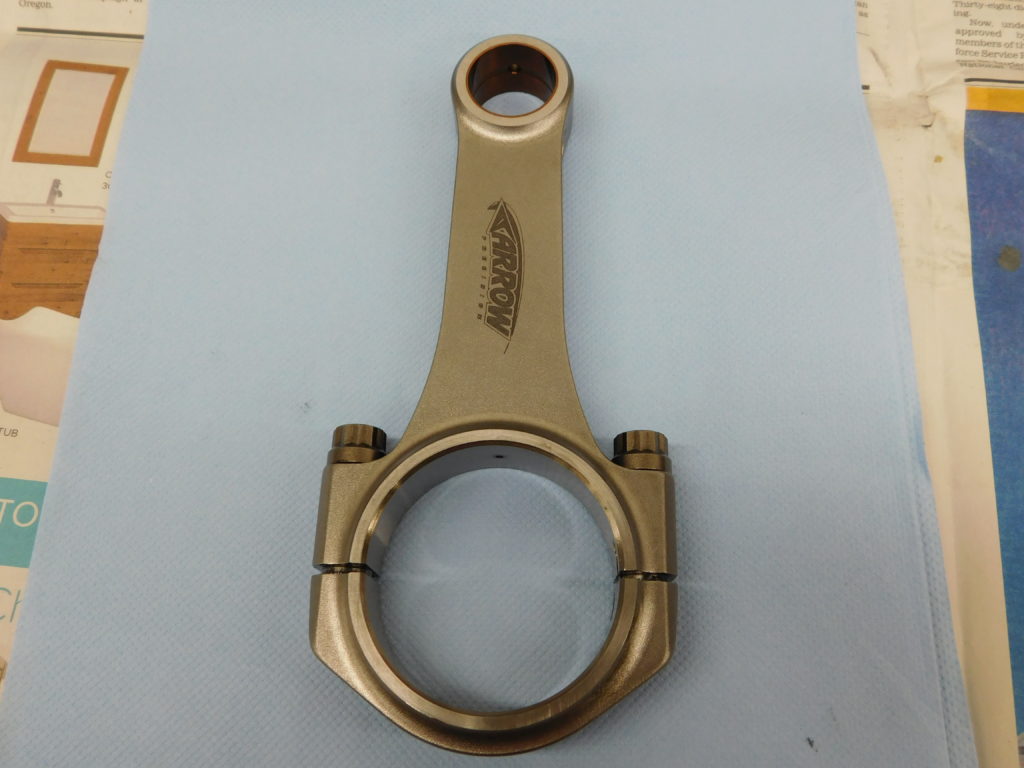 Main housing bore checked for alignment and measured for correct bearing clamp. Bearing shells fitted and measured to set oil clearances. Red, blue and yellow bearings used to set all clearances the same.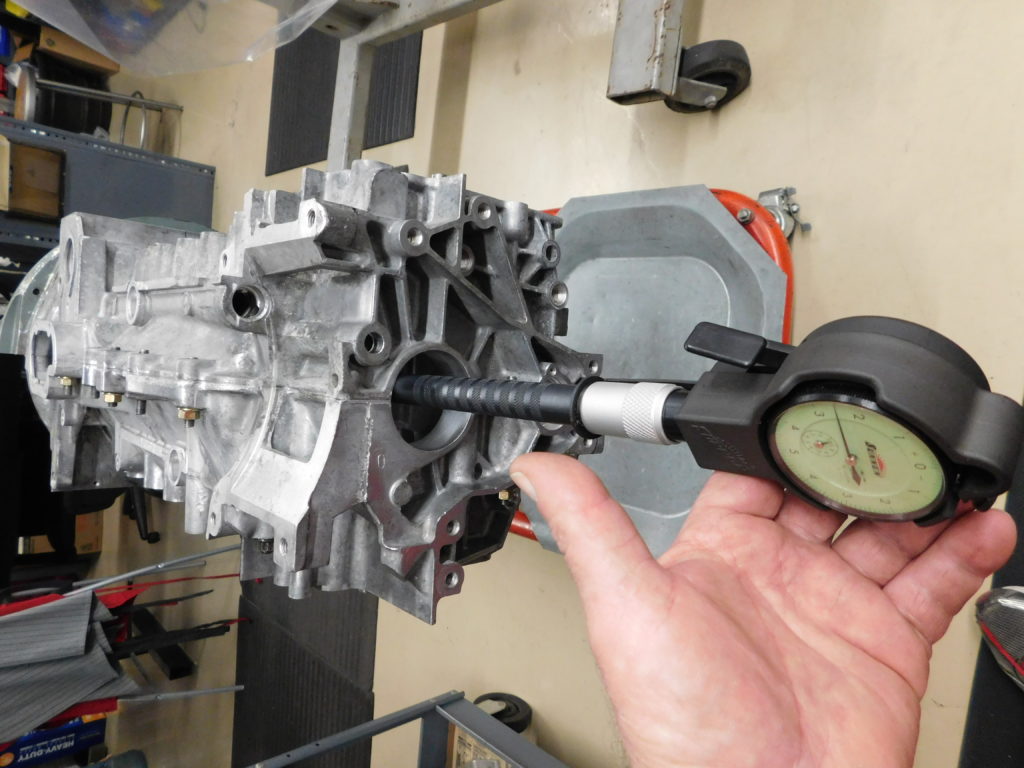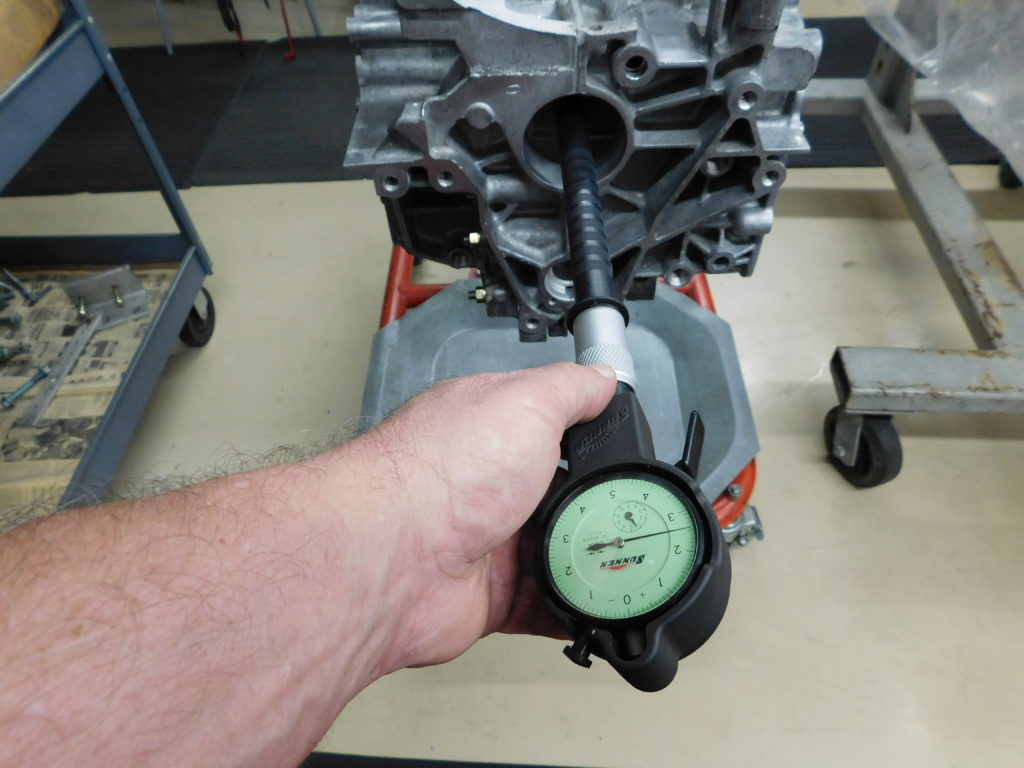 Main bearings fitted. Modified to supply unrestricted oil to crankshaft journals.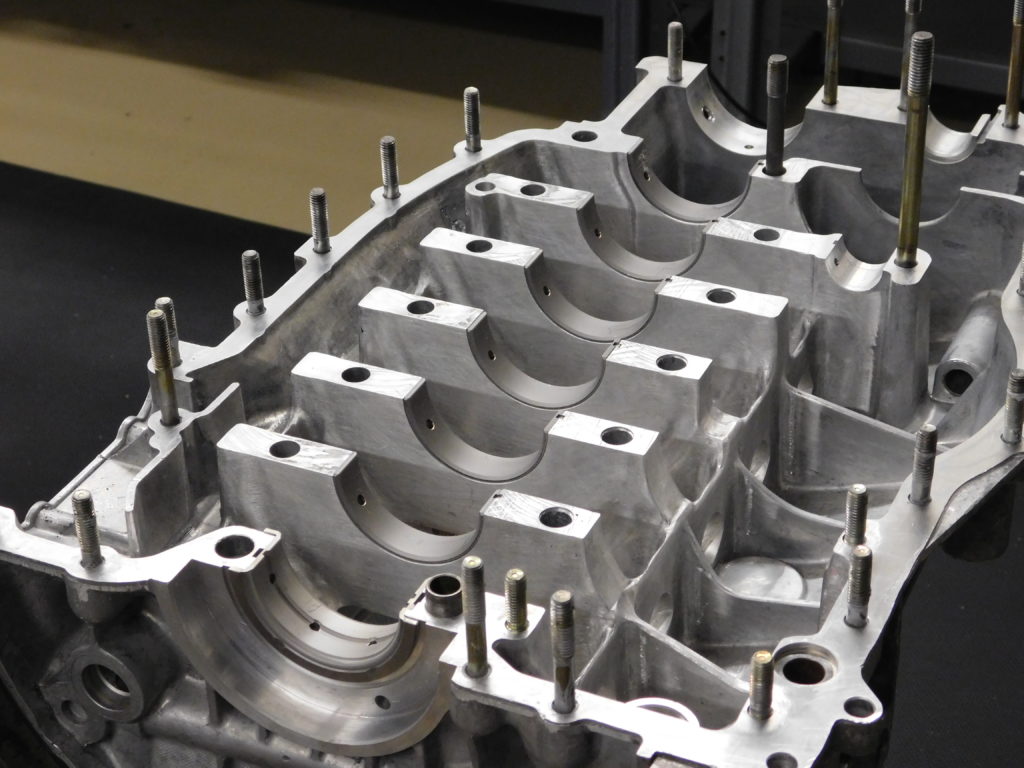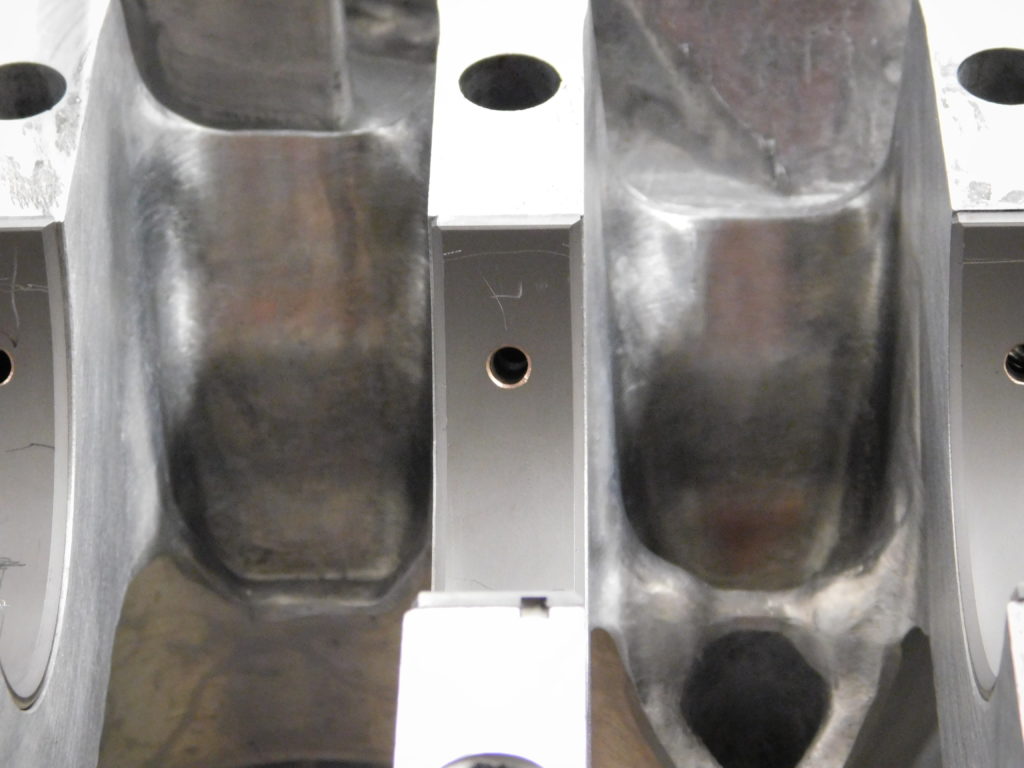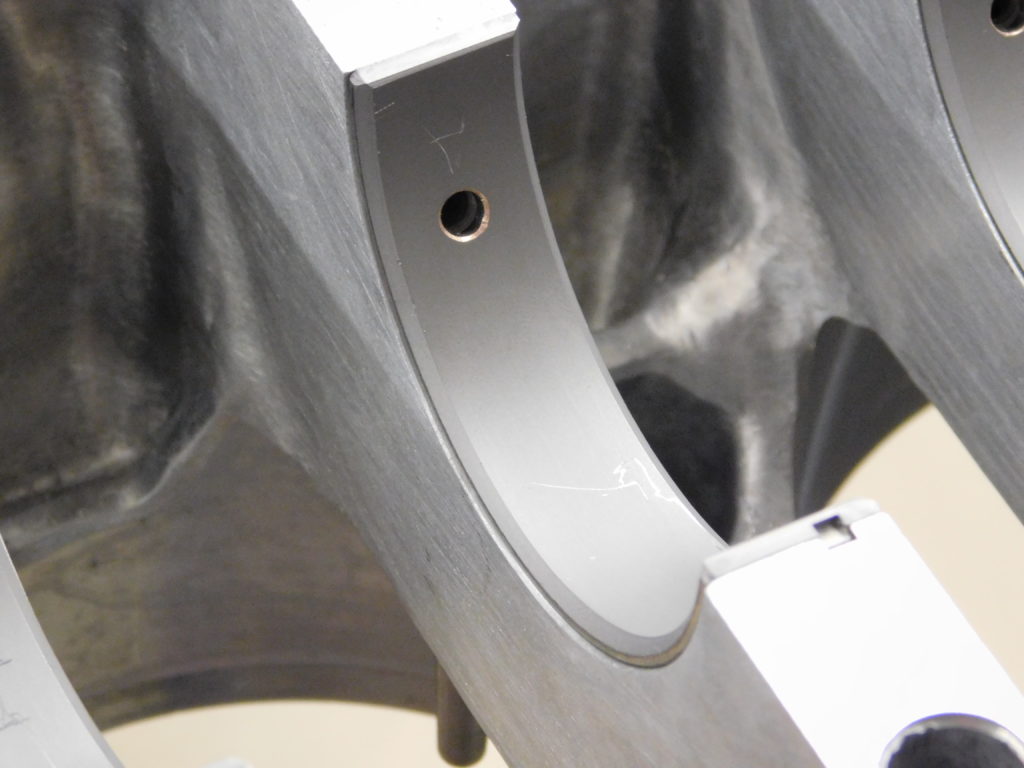 Assemblies all fitted ready for closing. 1st motion shaft gear lash checked, oil pump drive coupler alignment checked and crankshaft end play checked.