Porsche 962c Race Engine: Part 2
Steel and ferrous parts are magnuflux checked for cracks.
Crankshaft is checked.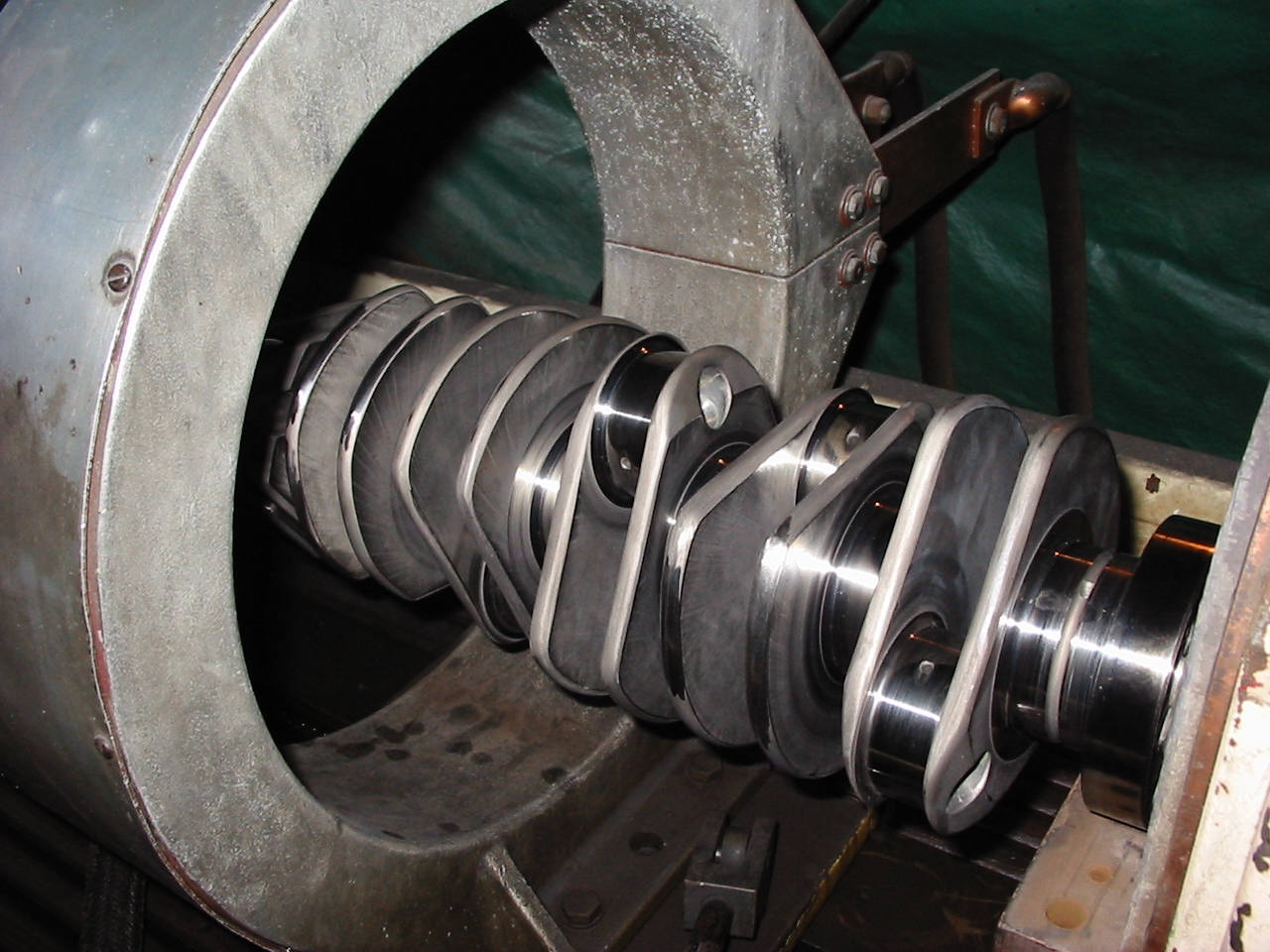 1st motion shaft is checked.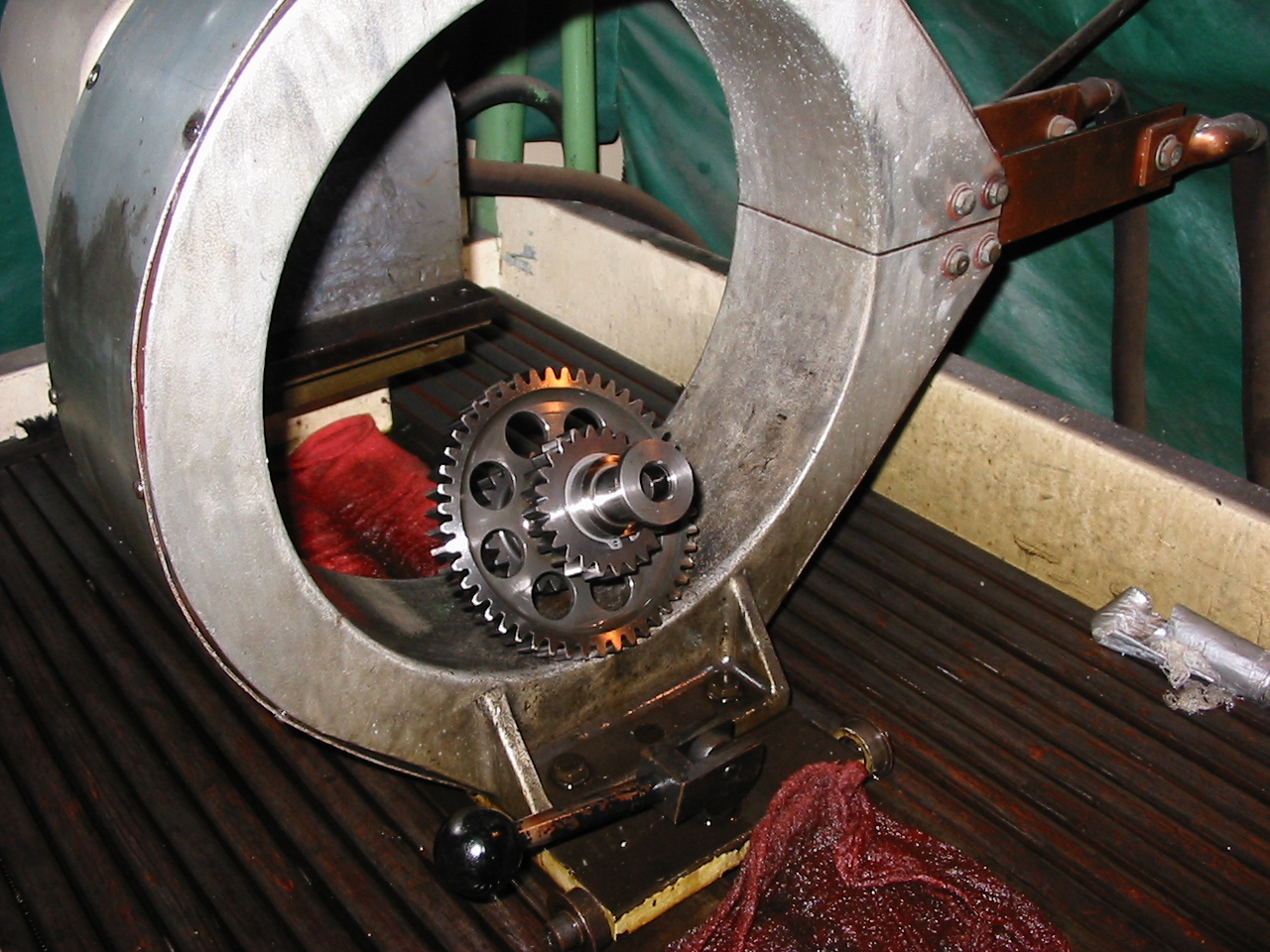 Valve spring retainers are checked. These are a critical part to check.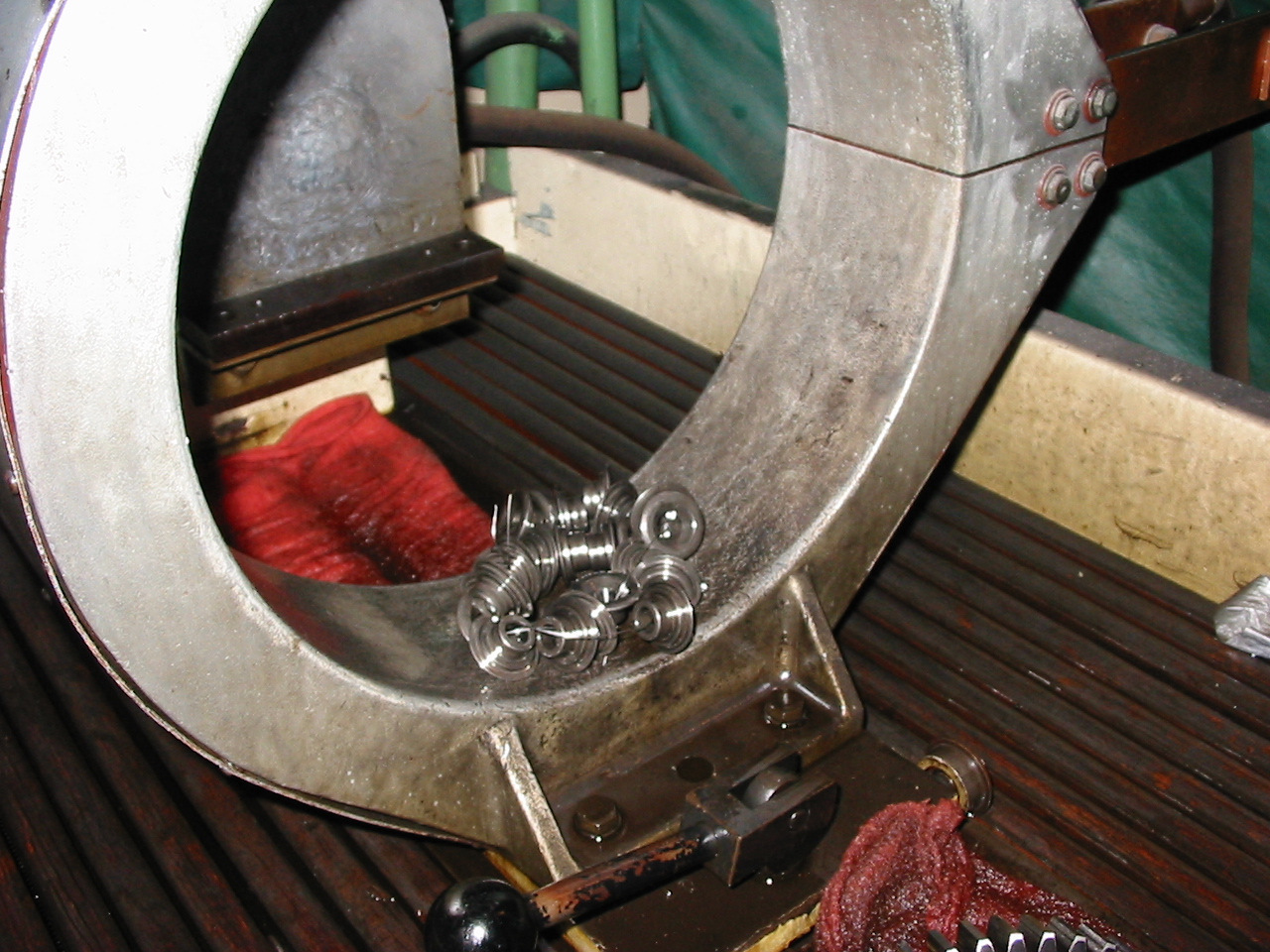 Cylinder heads, valve covers and filter housing zyglow crack checked.
Pistons, titanium rods and cylinder liner housings zyglow crack checked.
Once everything is cleaned every part is inspected for damage. The Engine case in these engines are known to crack through the #7 main, so this is always a check performed. The camshaft oiling valve is missing in one of the cam carrier housings.