Porsche 996 and 997 Turbo Engines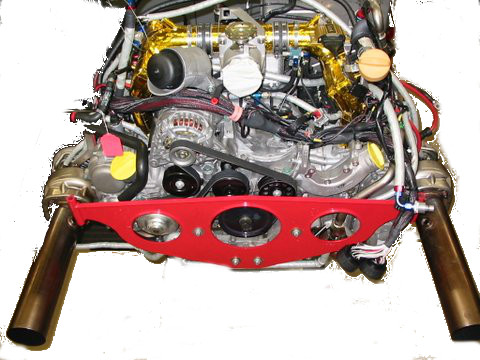 This 3.6L race version of the 996/997 Turbocharged engine produced in excess of 800 HP and 800 FT/Lbs Torque at 1.4 Bar manifold pressure. Boost pressure was limited by SCCA rules. These custom short and long stroke performance engines can be built to full race specifications and include many of our own proprietary parts. Such as, lightweight Crankshafts, high volume dual or triple scavenge Oil Pumps, steel or titanium Connection Rods, Head Studs, large bore Pistons and Cylinders, Cylinder CNC Porting, custom single lobe Camshafts and lightweight valve train parts. Upgrades include increased Head Stud anchoring; Cylinder Head anti distortion washers, Cylinder Head sealing, additional Piston oiling and high speed oiling bearing.
Porsche 997 3.8L & 4.0L Short Block Assembly
Performance Developments performance Short Block Assembly's are the quintessential platform for your high performance engine upgrade. Both engine size Short Assembly's include components that have been designed, tested and evaluated to produce maximum reliable performance.
All components undergo a thorough inspection and measurement to ensure absolute perfection. All rotating parts are balanced and weighed and matched into individual engine sets.
Porsche OEM forged 76.40mm Crankshaft or PD 80.40mm billet crankshaft
Arrow Precision custom Connecting Rods
Porsche OEM Main Bearings
Porsche OEM Rod Bearings or Clevite Racing Rod Bearings
Mahle Forged Lightweight Pistons
Performance Developments 102.70mm Nikisil Plated Cylinder Liners
Every Assembly comes with a comprehensive build sheet with all specifications and dimensions listed. Matched with a Performance Developments CNC ported Cylinder Head and Camshaft set these Short Block Assembly will produce a performance level second to none.
Porsche GT3 RSR and CUP Engines
Full rebuild service is available on both engine models. All work is done in house, including all repair machining to low tolerances.
Porsche GT3 Street Engines
Street engines are designed to increase mid range usable torque without sacrificing high RPM horsepower. Our 4.0L long stroke street engine includes our own rotating assembly and proprietary Camshafts. Additional displacement is available with larger bore Pistons and Cylinders. Our lightweight Crankshaft with larger counterweights gives smoother high speed running and is coupled to longer Connecting Rods made from titanium or steel.
Porsche 962C Race Engines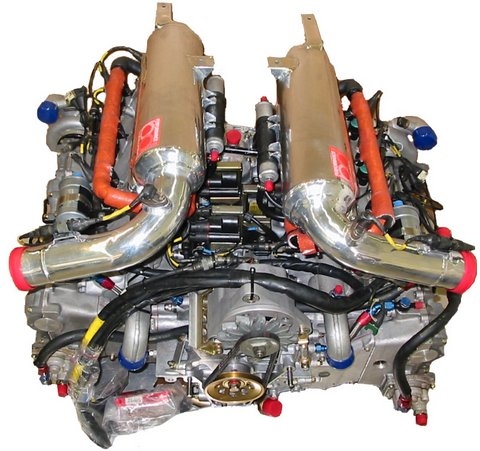 We specialize in these engines and carry a lot of our own parts. These engines are becoming very rare and extremely valuable so absolute care is required in ownership, use and rebuilding. We have successfully solved the Gear Drive issues that plagued the C version of these engines with our own conversion. Many options and parts are now available for these engines..Full rebuilding service is available for the 962C race engine, including many of our own custom parts. Our Cylinder Heads conversion allows for continued use of the Cylinder Heads. Our proprietary Cylinder Head to Liner sealing system has proven successful over the past 20 years and saves thousands on rebuilding costs. As many of these parts are no longer available we have designed replacements made for us by some of the leading engine part manufacturers. 962 and 956 models also serviced. Call for more information on rebuilds and parts.
Other Models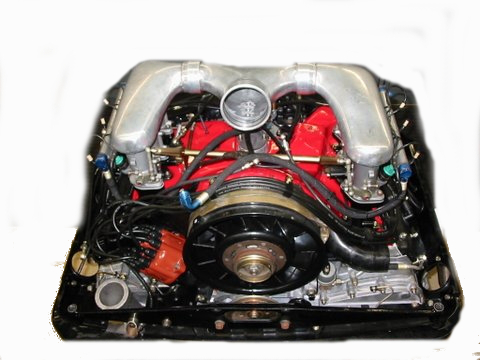 We rebuild all other Porsche engines and offer many custom parts for the 904, 356, 911, 930, 993, and 993TT models.