Porsche 962c Race Engine: Part 4
Camshafts are housed in their own housing and run within shell type bearings. The cams are gear driven from the 1st motion shaft. Cam adjustment is done with simple Vernier type adjustments. The water pumps were originally driven off the exhaust cams at the rear of the engine and soon after with an aero upgrade, moved higher for clearance off the intake camshafts. The turbo scavenge pumps are driven off the exhaust cams on the front side of the engine.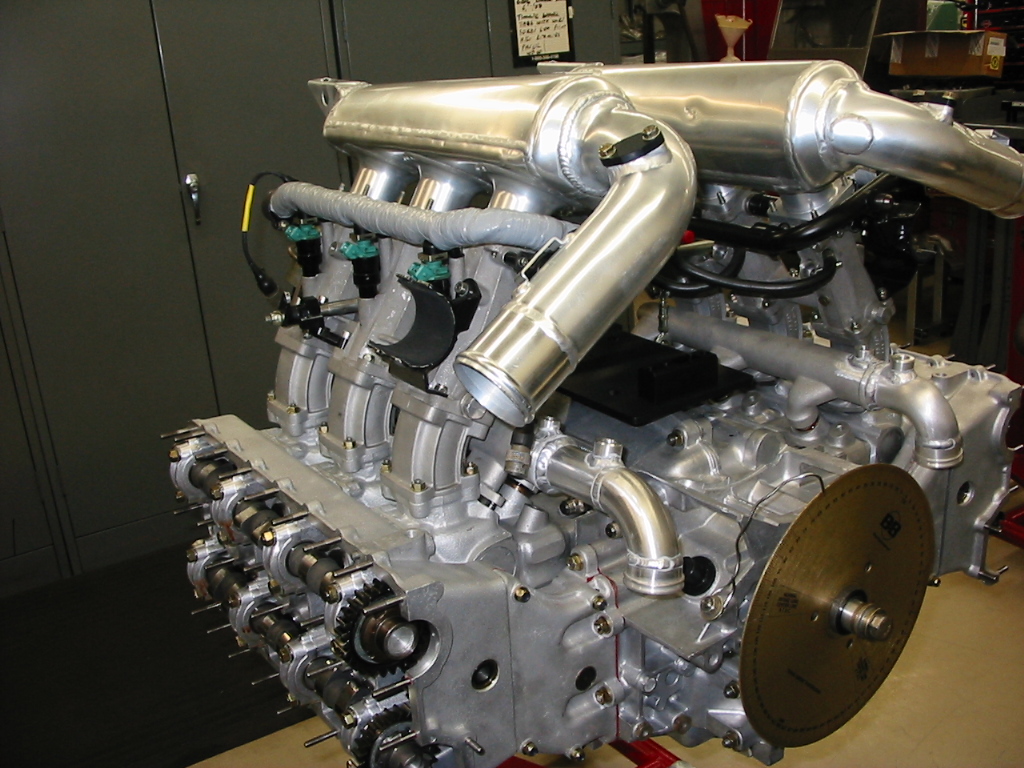 Each engine is dyno tested for leak, and performance. We use another EFI system on these engines now, as the Bosch Motronic MP1.7 system is outdated and extremely expensive to service. Note the plenums are reversed on the dyno to help with Intercooler plumbing. The engine is fitted to the dyno without the plenums fitted and started and run normally aspirated to check each individual throttle is sync'd to each other. Full throttle is set now as well. Both the fuel and oil pressures are checked and reset if required. The performance tests include making sure the waste gate control operates as programed and the different fuel and boost levels set for the in-car driver control. Sometimes camshafts are changed and camshaft settings are changed to suit the race tracks where the engine is to be raced and we check against previous engine tests to ensure the engine is performing as it should.